THE PEACE NETWORK FOR SOCIAL HARMONY,
created in 2009, is a Canadian registered charitable organization. We are a group of philanthropic foundations, institutional actors, corporate members and individuals committed to peace, non-violence, and an inclusive and open-minded society. The Network focuses on healthy and harmonious relationships in our communities, as opposed to focussing on global conflicts. We aim to improve collaboration among stakeholders (community organizations, researchers, government, educational institutions, etc.), to foster the emergence of a stronger voice for "peace in action."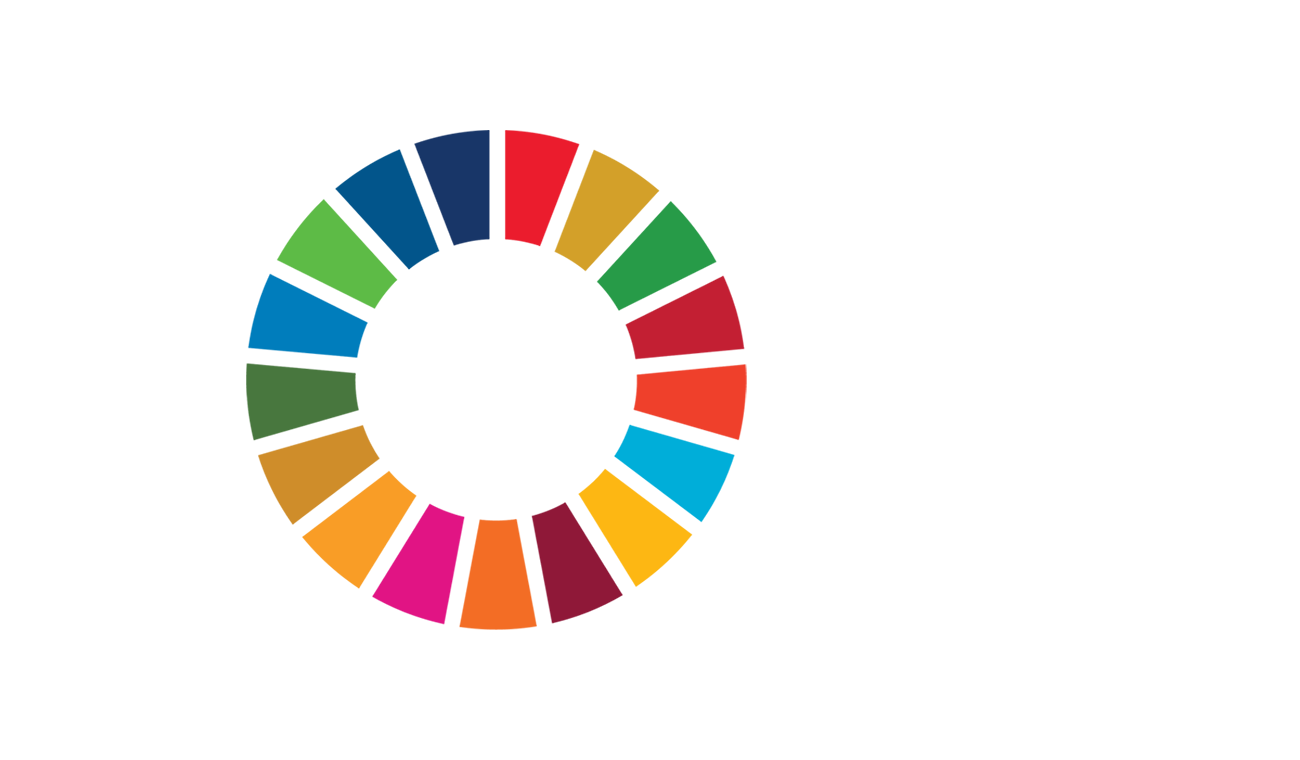 The importance of our mission is reflected in the United Nations Sustainable Development Goals, which include sections on the importance of promoting peaceful and inclusive societies (SDGs 16 and 4.7). As the UN affirms, "Violence in all its forms has serious consequences for societies. In this regard, "to achieve peace, justice and inclusion, it is important that governments, civil society and communities work together to implement lasting solutions to reduce violence […] and ensure inclusive participation at all times."

The Peace Network for Social Harmony works in an inclusive and collaborative manner, focusing its efforts on the following three fields of activity
PROMOTION OF PEACE AND SOCIAL HARMONY

Assist in the development of a culture of peace and support those working in the sector.
Promote best practices and foster greater collaboration among stakeholders, in order to maximize the impact, scope and effectiveness of actions taken in the field.
Actively participate in the development of concrete initiatives that promote peace and social harmony, especially where needs in the field are not otherwise met. ---
Please note that we do not accept funding requests. We are a charitable organization, not a philanthropic foundation.

---
BRIAN BRONFMAN, Co-founder and President
President of the Brian Bronfman Family Foundation
DINO GRIFO, Co-founder, Vice-President and Secretary
Executive Director of the Montreal Institute of Technology
MARCIA WETHERUP, Co-founder et Director
Vice-President of the Brian Bronfman Family Foundation
ROBERT KLEINMAN, Treasurer
Executive Director of the Montreal Jewish Community Foundation
ANDRÉ COMEAU, Director
Lawyer at Dufresne Hébert Comeau and Director at the Simple Plan Foundation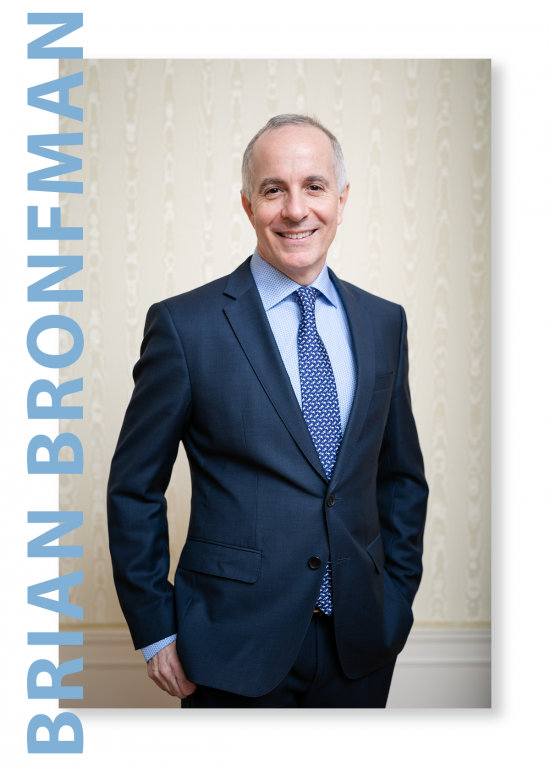 Brian Bronfman O.Q.


President and Co-Founder

Brian Bronfman holds degrees in Philosophy (B.A., McGill), Law (LL.B. & B.C.L., McGill), Natural Resource Planning (M.S., University of Vermont), and Mediation (Cert. Med., Woodbury). In 2006, he established the Brian Bronfman Family Foundation, whose main focus is "peace in action." Subsequently, he co-founded the Peace Network for Social Harmony (whose members come from the worlds of business and philanthropy) and the Tools of Peace initiative (whose members are NGOs), using collaboration to build strength around positive, practical peace work, all in an effort to foster greater social harmony.
Brian has served on numerous boards and committees. The list presently includes: the YMCA Peace Medals (co-President), PLEDJ (Promoting Leadership for Education, Development and Justice), and the Montreal Holocaust Museum. In 2009, he coordinated the Dalai Lama's visit to Montreal. Professionally, he has taught conflict resolution, worked as a mediator, and founded the Social Mediation Division of Institut Pacifique.


He now devotes 100% of his time to philanthropic endeavors. In 2010, he received the Canadian Institute for Conflict Resolution's Award of Merit, and in 2012 he received the Queen's Diamond Jubilee Medal for his work in philanthropy. In 2020, he was named an Officer of the Ordre national du Québec, in recognition of his contributions to Quebec society.
Marcia Wetherup
Vice-President, Operations and Co-Founder

Marcia earned a Bachelor of Science with Honours in Psychology from the University of Toronto and has studied communications. She worked for the federal government and assumed many diverse responsibilities including project management, communications liaison, legal review, strategic planning, and the management of culturally diverse teams. As a result, she has strong interests in inter-cultural bridge-building, effective communication, and human rights. In 2006, Marcia and her husband Brian established the Brian Bronfman Family Foundation, whose focus is the support of grassroots organizations and institutions that contribute to a more peaceful society.
In 2009, she co-founded the Peace Network for Social Harmony, and coordinated two significant symposiums on social emotional learning for over 400 educational stakeholders in Quebec. The symposiums were so well received that the Quebec Ministry of Education asked the Peace Network to partner with them in the development of similar content to be delivered throughout Quebec.
Marcia devotes 100% of her time to philanthropic activities. She firmly believes that the work of the Peace Network for Social Harmony gains its strength through the power of collaboration and is grateful to the many partners who have contributed the success of the Network's endeavours.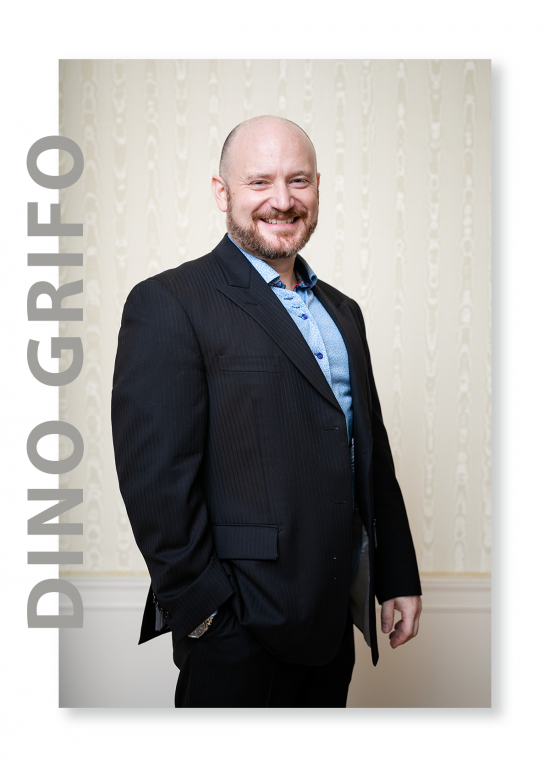 Dino Grifo

Vice-President, Production

Dino holds a Bachelor's Degree in Mechanical Engineering and a Master's Degree in Orthopedic Biomechanics. Certified in leadership and a social entrepreneur by nature, he co-founded the Montreal Institute of Technology, an innovative social enterprise in engineering with the goal of building healthy and sustainable communities through the engineering fields.
He has worked on several start-ups and is the creator of the Cyberespace d'innovation et d'intégration en santéet sécurité (CIISS), which helps schools and the public sector in their operations in workplace health and safety, and well-being. He was President of the Dalai Lama Canada Foundation from 2010 to 2015 and organized the Dalai Lama's visits to Montreal in 2009 and 2011 (the latter in conjunction with McGill University).
He co-founded the Peace Network for Social Harmony, a group of philanthropic foundations, individual donors and businesses working together to support practical peace efforts.
He is also co-founder of l'Autre Maison, a medical clinic recognized for its innovative social approach to family health. Thanks to his network within both the public and private sectors, he is able to support his passion and his vision of social change through entrepreneurship.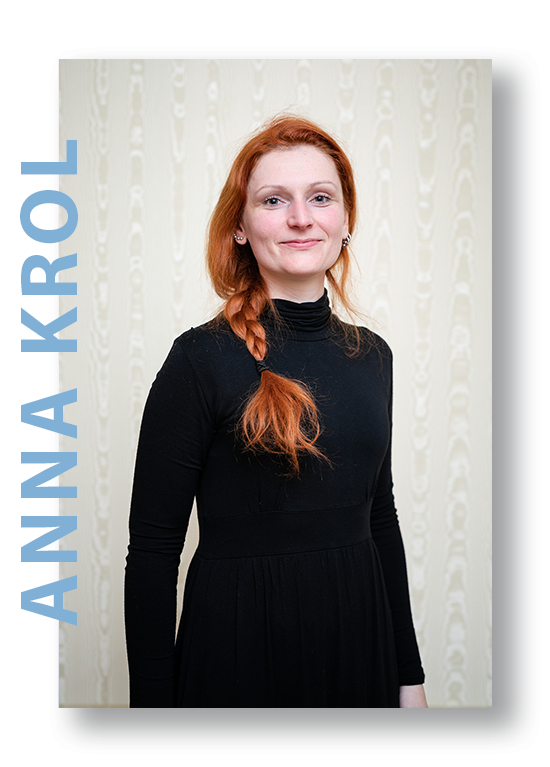 Anna Krol, Ph.D.

Director, Diversity and Inclusion

Executive Director (interim)
Anna joins the Peace Network team with great enthusiasm and energy. She is a philosopher by training, having earned her Master's Degree from the University of Adam Mickiewicz in Poznan, Poland, and a Doctorate in Philosophy from the University of Grenoble Alpes in France. Anna specializes in language analysis and the ethics of interpersonal communication. She worked in France in an interdisciplinary team on the fight against discrimination.
Arriving in Montreal, she collaborated with the City as part of the Montreal Intercultural Program, and with the Laboratory of Research in Intercultural Relations (Labrri) at the University of Montreal, with which has recently become officially affiliated as a researcher. Her skills and experience in interculturalism, in the fight against discrimination, and in the ethics of interpersonal communication will strengthen the Network and its efforts.
Anna's faith in the possibility of building a better world, by joining the forces of people and organizations from different backgrounds, was a key motivator in her joining the Peace Network.

Anna is also an affiliated researcher with the Laboratoire de recherche en relations interculturelles at the University of Montréal.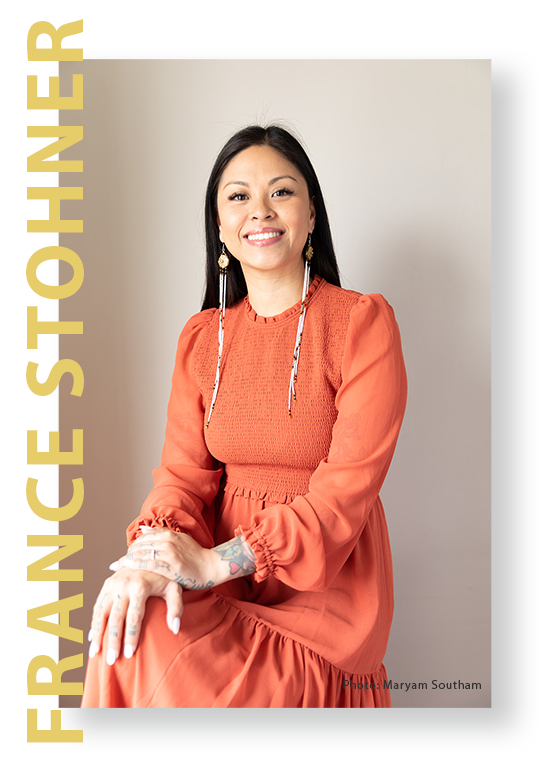 France Stohner

Coordinator, Violence Prevention and Peace Promotion
France is a mental health counsellor and community organizer who spent her undergraduate years at the Simone de Beauvoir Institute of Concordia University, where her education was built on anti-oppressive and social justice frameworks. She possesses a background working in urban development for women's safety in cities, before going on to complete a Masters of Arts degree in Counselling and Spirituality from the universities of Ottawa and Saint-Paul.

France is a host for Radyo Kapwa, the Filipino/a/x progressive show on CKUT 90.3 FM, and cares for her cultural community by being on the Advisory Council for Kabangka and as executive director of Centre Kapwa, nonprofit organizations supporting the leadership and mental health of Filipino/a/x youth and their families. In order to maintain connections to her Motherland, France is also a coordinator for Super Inday Art, a program bringing art initiatives to incarcerated women at the Iloilo City District Jail on Panay Island.

Passionate about youth, she has also worked in post-secondary education mental health and wellness, and on campus sexual violence prevention and response teams. Certified in Diversity, Equity, and Inclusion from Cornell University, she proudly serves on the Canadian Race Relations Foundation Coalition Against Anti-Asian Racism Canada (CAARRC).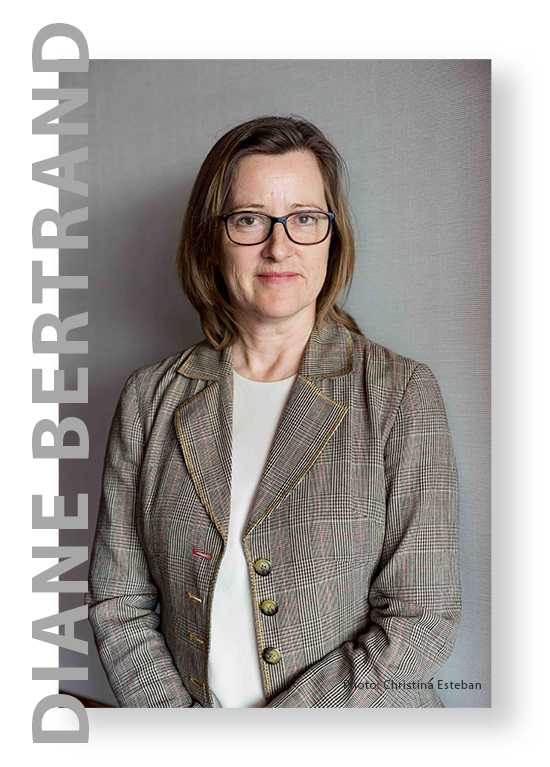 Diane Bertrand

Coordinator, Projects and Events
As a project manager, Diane has more than 20 years' experience with organizations dedicated to social development, where her work is always based on the relationships of trust she builds with stakeholders.

As part of her philanthropic mandates, alongside the first President and CEO she contributed to the first 20 years of the Foundation of Greater Montréal (FGM). She subsequently assumed the roles of Director of Communications and Donor Relations and then Director of Community Engagement.

Prior to this, she held different positions with UNICEF Québec, including Director of Volunteer Resources and Director of the Youth Program. With the Société de coopération pour le développement international (SOCODEVI), a Canadian NGO supporting cooperatives as engines of socio-economic development, she helped open the West Africa office. She has also acted as an advisor for various mandates in social development and health.

She holds a certificate in public relations and a certificate in advertising from the Université de Montréal.
Members of the Peace Network for Social Harmony are philanthropic foundations, corporations and institutions, while "friends" of the Network are individuals who support the mission and goals of the Network.
BECOMING A MEMBER OR FRIEND OF THE NETWORK
Our members are philanthropic foundations, corporations and institutions, while Friends of the Network are individuals. The financial involvement of our members and friends is essential, in order to support our mission of creating and maintaining caring and inclusive communities. The contributions of our members are essential to achieving our mission and ensuring the financial sustainability of the Network.
Write us to become part of the movement, at: info@thepeacenetwork.ca.
Catherine Boulos
Assistance with events
Maude Fauteux
Texte revision
Nathanaëlle Vincent
Texte revision, video editing
Your time can be a great asset to us. We would be delighted if you could be part of our team by volunteering your services.
Here are some examples of our needs:
· Misc. support during specific events;
· Social media;
· Infographics;
· Videography;
· Photography;
· Marketing;
· Press releases;
· Translation;
· Grant requests;
· Fundraising;
· Bookkeeping;
· Etc.
Please email us at info@thepeacenetwork.ca to let us know your interests, skills and availability.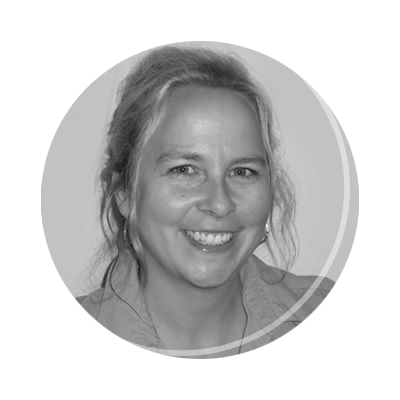 ---
"I see each collaboration as a gift, because it puts me in contact with projects and people who enrich my heart! For me, it is a way to take a step closer to Peace ... in me, and in the world around around me!"
Catherine Boulos,
Peace Network for Social Harmony volunteer
---
COLLABORATIONS AND PARTNERSHIPS