Using the power of collaboration, the Network supports multiple initiatives that fall under the following three central themes:
PROMOTION OF PEACE AND SOCIAL HARMONY
The promotion of peace and social harmony is at the heart of the Network's mission. We are active and innovative in our pursuit of this mandate, which is crucial to our quality of life, as stated in the United Nations Sustainable Development Goals (SDGs). We cultivate peace and social harmony in collaboration with our partners, creating a stronger voice for all. Our actions include:
sharing of tools and strategies;
developing synergies in the field;
optimizing the impact, scope and effectiveness of actions.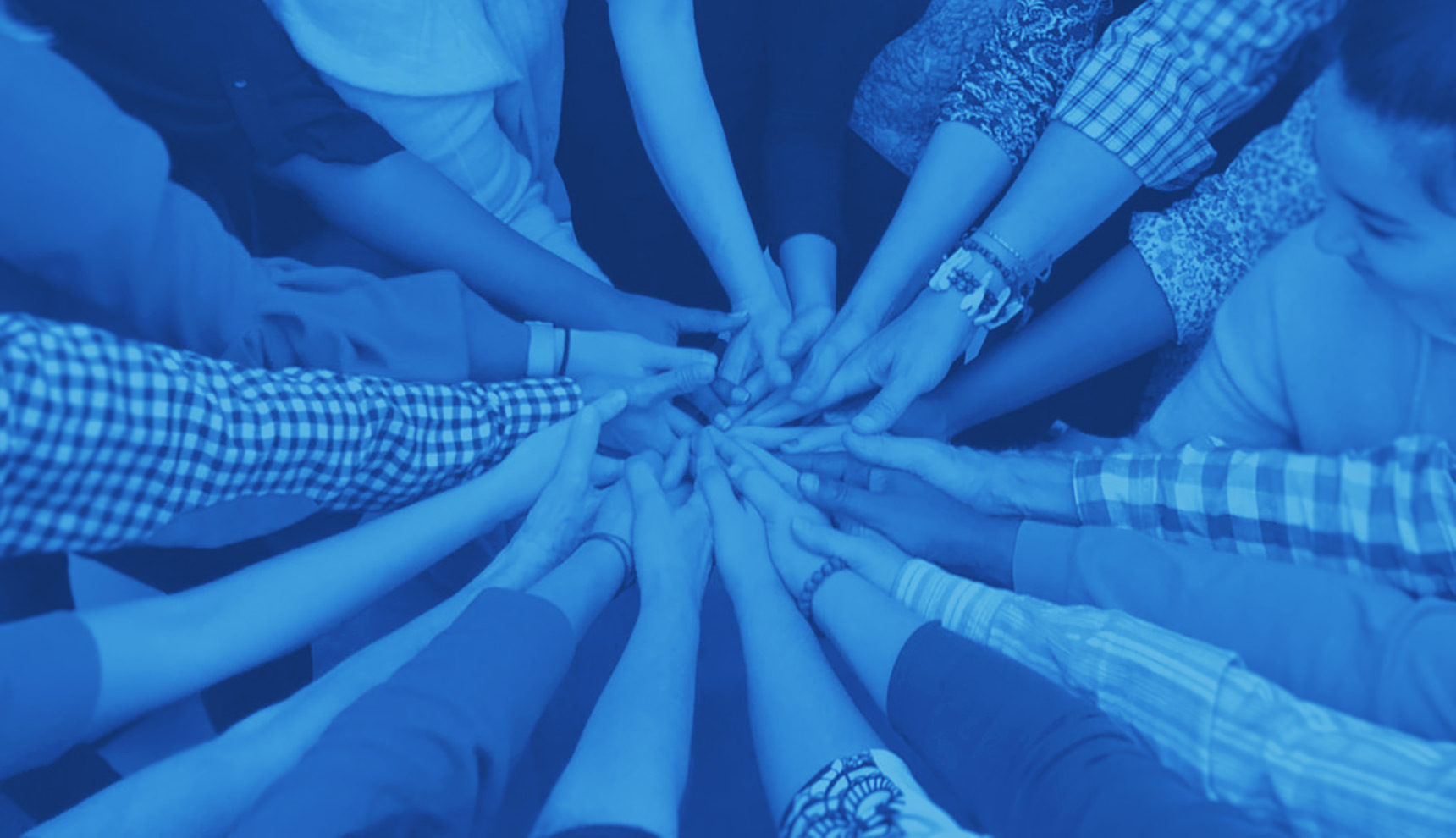 Our efforts include recurring projects such as Peace Days, which take place during the months of September and October. Thanks to the contribution of our partners in the field, Peace Days programming becomes increasingly rich and diversified with every passing year, including a multitude of intercultural, interfaith, artistic and educational activities.
Our Martin Luther King Day event, presented every January, involves a close partnership between the City of Montreal, Youth in Motion and the Peace Network for Social Harmony. It provides an opportunity for discussion of important social issues, particularly the importance and power of non-violence and diversity. It is also an opportunity to reinforce relationships amongst stakeholders, contributing to increased collaboration.
In addition, we actively participate in various specialized projects, in order to share best practices and promote cross-disciplinary alliances. We encourage all potential stakeholders and the general public to engage in peace-in-action, in order to contribute to the development of a more harmonious society.
COLLABORATIONS AND PARTNERSHIPS
The Peace Network values, advocates for, and is committed to diversity and inclusion, and to the respect of all cultures and religions. The Network supports cultural diversity, vivre-ensemble and reconciliation by encouraging the creation of spaces for harmonious dialogue.
Through our collaborative efforts, we foster intercultural and interfaith rapprochement through a variety of actions and activities, for example those based in the arts. The Network engages its members, community and cultural organizations, as well as institutions and other stakeholders to develop synergies and encourage healthy and harmonious relationships in our society. In support of cultural and religious diversity and inclusion, we have partnered in activities such as:
discussion panels and forums;
theatre, music and dance performances;
fine arts and photo exhibitions;
interfaith walks and dialogues.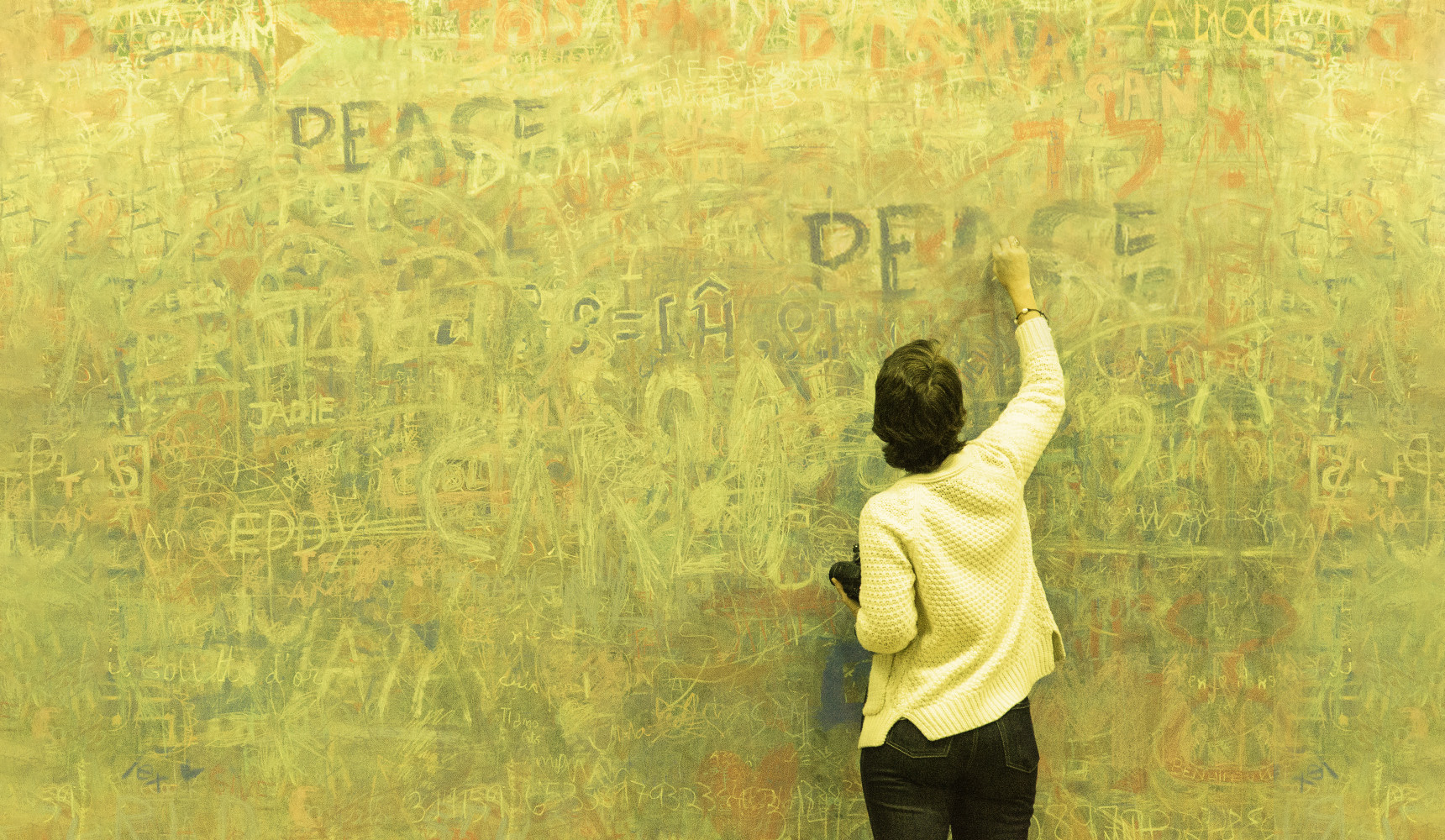 We also collaborate on a recurring basis in various projects such as:
• Muslim Awareness Week,
• Action Week against Racism,
• Cuisine ta ville,
• International Day of Living Together in Peace.
In addition, the Peace Network actively participates in a variety of timely and specialized projects. One such initiative is an upcoming Forum on Diversity and Inclusion (to be held in 2021), which is being developed with a view to sharing best practices and fostering relationships and collaboration across sectors.
COLLABORATIONS AND PARTNERSHIPS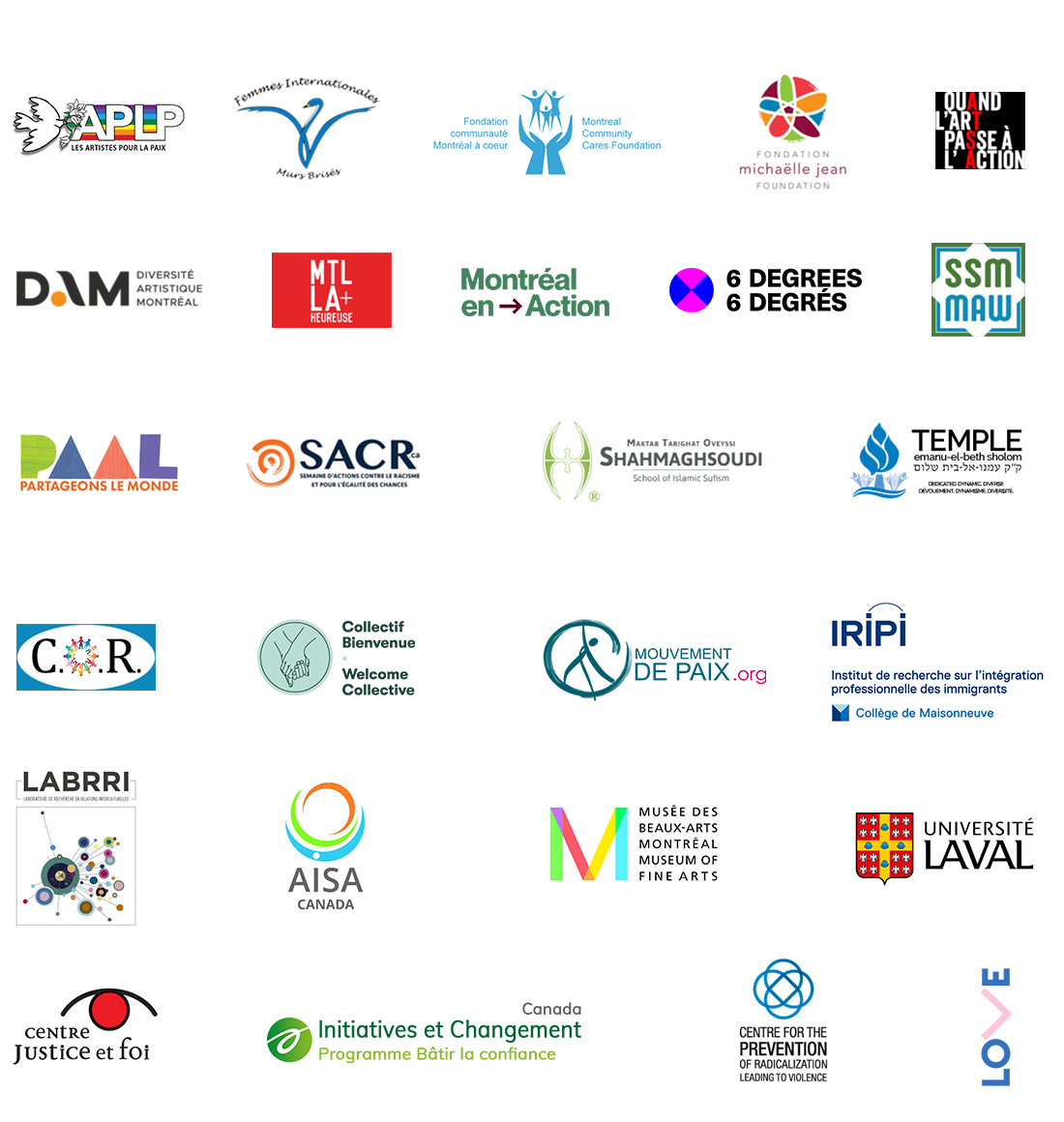 The Peace Network for Social Harmony has been actively involved in the field of violence prevention since its founding in 2009, with initiatives to counter both bullying and violence against women and girls. We work on the promotion of healthy relationships by mobilizing the knowledge of experts and their field research, and by encouraging the development of synergies between stakeholders.
The Peace Network organized two symposiums in order to provide effective bullying prevention strategies, tools and techniques to more than 400 school stakeholders. These evidence-based symposia were so well received that several organizations modified their programming based on the knowledge they received. In addition, the Quebec Ministry of Education asked the Peace Network and PREVNet (Promoting Relationships & Eliminating Violence Network) to collaborate in the development of the format and content of the "Grandes Rencontres," a bullying prevention program. The Jasmin Roy Foundation was responsible for logistical support. The program has been deployed in 17 regions of Quebec.
On top of that, the Network has been involved in school-based projects with partners such as Dawson College, Concordia University, McGill University, and the Commission scolaire de Montréal. The Network continues to pursue initiatives that develop caring school communities in partnership with experts including PREVNet, the Institute for Socio-Emotional Education (ISEE) and the Lester B. Pearson School Board.
VIOLENCE AGAINST WOMEN AND GIRLS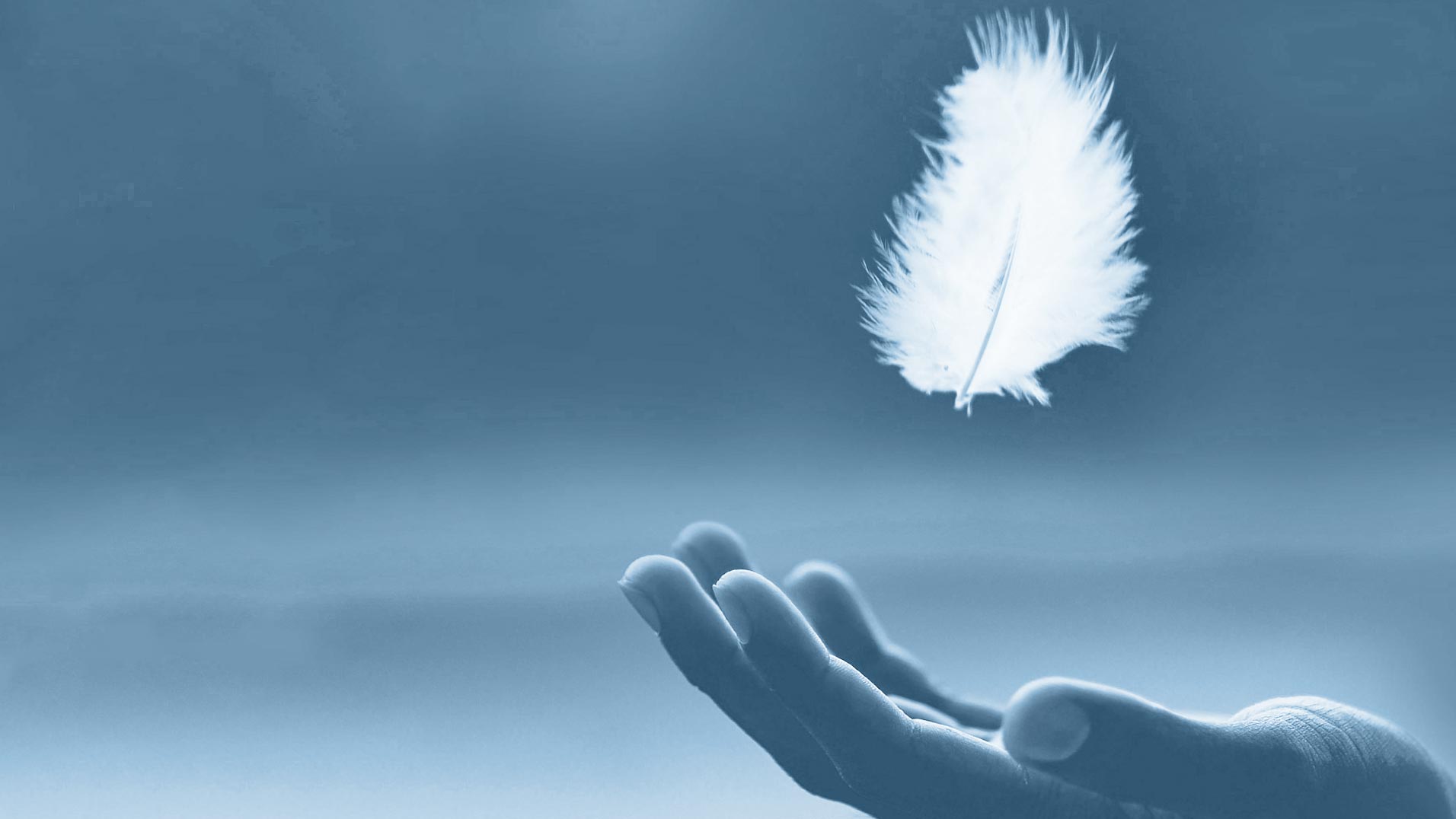 Violence against women and girls is a major problem in our society. As the 2015 Vital Signs report from the Foundation of Greater Montreal (FGM) pointed out, the rate of family violence in Montreal is much higher than that of Toronto and Vancouver. In addition, of Canada's 33 census metropolitan areas (CMAs), five of Quebec's six CMAs were at near the top of the list for rates of family violence.
According to Vital Signs 2020, Montreal continues to post the highest rate of violence against women and girls of the four largest metropolitan areas in Canada. In addition, in 2017, the rate of violent crime is highest against young women aged less than 25 years.
Concerned about the urgent need for action, the Peace Network – in collaboration with the Canadian Women's Foundation, the Foundation of Greater Montreal and the Lucie and André Chagnon Foundation's Observatoire des tout-petits, and with the contribution of an advisory committee made up of field experts – organized a multisectoral forum, in order to develop synergies and strengthen collective efforts to help with this form of violence. As a result of this work, the Network published a report containing 12 recommendations related to intervention, legal and judicial services, social policies, prevention, awareness, education and evaluation. In addition, the Network collaborated with key field experts in meeting with various ministers and representatives of the Government of Quebec, in order to share the concerns and recommendations identified through the forum.
Since this issue remains a serious social problem, as reflected once again by findings in Vital Signs 2020, the Network continues to engage in a variety of collaborative projects with partners in the field.
COLLABORATIONS

AND
PARTNERSHIPS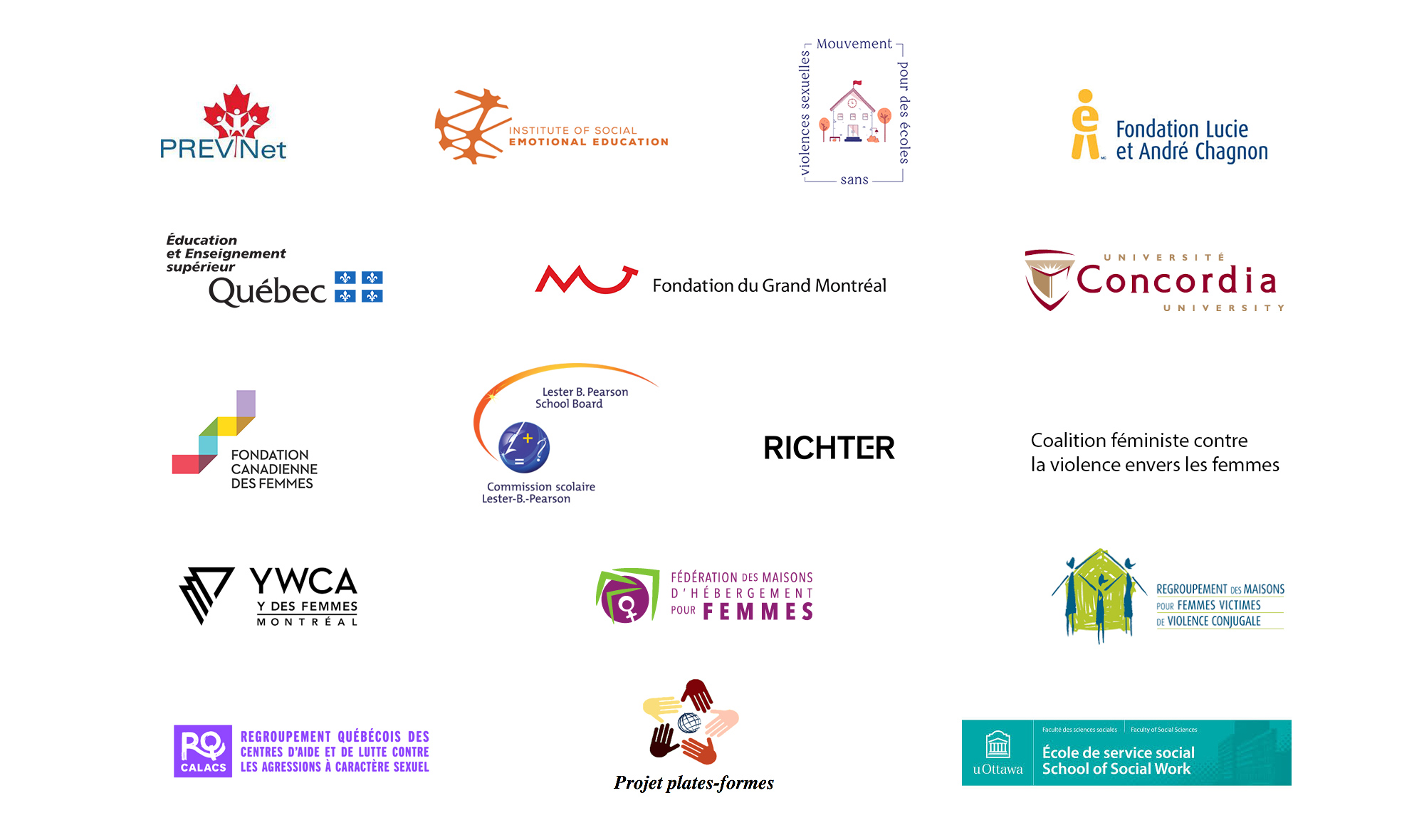 Read the Forum Report on Violence Against Women and Girls and Its Impact on Children
Consult the Summary Report of the Forum on Violence Against Women and Girls and Its Impact on Children
Read the Peace Network declaration, written as part of the 12 Days of Action on Violence Against Women

Consult the program from the symposium "When Research Meets Practice: Effective Tools for Bullying Prevention"
Consult the results of the symposium "When Research Meets Practice: Effective Tools for Bullying Prevention""
Consult the program for the symposium "Building Caring School Communities: Social-Emotional Learning and Bullying Prevention"
Consult the results of the symposium "Building Caring School Communities: Social-Emotional Learning and Bullying Prevention"
Read the brief "Building Caring School Communities: Social-Emotional Learning and Bullying Prevention""